Contact Us
Send us a message below and we will get back to you as quickly as we can.
Email
skiskmana@gmail.com
Mailing Address
Skmana Ski and Snowshoe Club
c/o Debi Kalinin
PO Box 786
Chase BC
V0E 1M0
DIRECTIONS
From downtown Chase, follow Pine street and cross the bridge. Travel west on Kamloops-Shuswap Road for approximately 4 km and turn right on Loakin-Bear Creek Road. Follow switchbacks up the hill. Continue for approximately 10 km on Loakin-Bear Creek road,  watching for the Skmana parking lot on the left.
President
Debi Kalinin
250-679-2309
Trail & Cabin Operations Director
Darcy Simpson
Vice President & Secretary
Michelle Tsutsumi
250-679-8421
Directors/Groomers
Bob Ness
Peter Murray
Argiris Kitsinelis
Tristan Cavers
Fundraising Committee
David Lepsoe
Jon Walker
David Winfield
P. O. Box 1630
Chase, BC  V0E 1M0
250-679-4471
Membership Prices & Important Dates:
Your membership goes toward purchasing, operating and maintaining track setting and trail clearing equipment, and the upkeep of the warming cabin.
Open Season:
From when there is enough snow to when there is too little.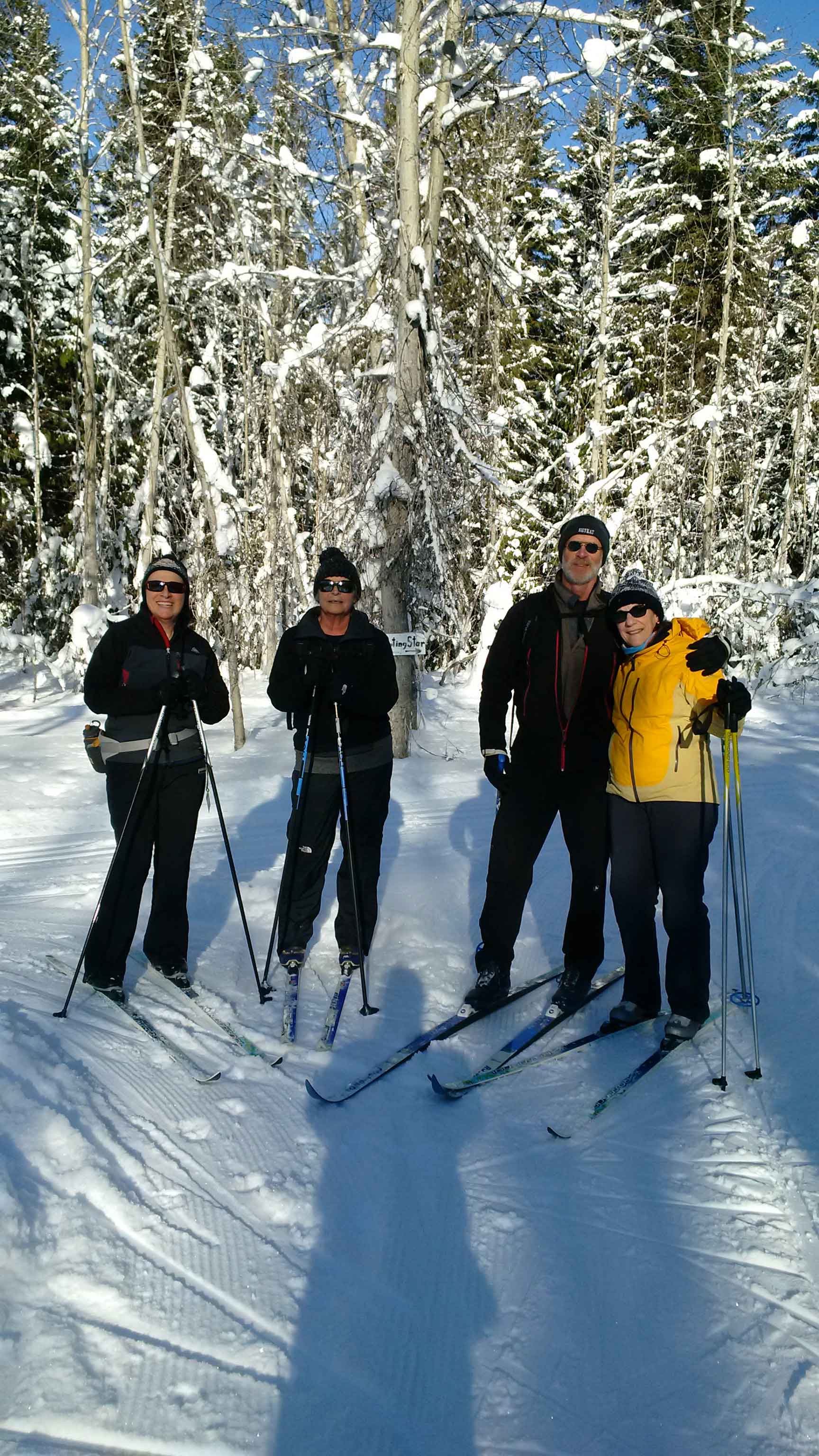 Want to Join The Club?
We need people for a wide variety of jobs, if you have a special skill and would like to volunteer your expertise, reach out to us on our contact page. We would love to have you on board!
Fundraising Coordinator – Includes everything from Corporate donation requests to bottle drives and silent auctions. This activity can be done anytime during the year. New ideas are welcome.
Trail Grooming – Includes operating snowmobiles and pulling grooming equipment as well moving snow manually and tree cutting and clipping. Generally trails need grooming 2 – 3 times per week, depending on snow conditions and new snow falls.
Activity Planner – Determines and organizes on hill activities, including advertising the events and attending as host.
Parade Decoration Crew – An annual one time event usually in November during Chase Christmas Activities.
Membership Drives & Processing – Responsible for advertising for new members as well as collecting enrollment forms and collecting fees.