Membership Prices:
To help support our Cross Country Ski and Snowshoe Club please complete the online registration or complete the Membership Form (see below) and send to David Winfield.
Since moving to online registration, your membership can be printed from the online registration program for the 2019-2020 season.
If you choose to not become a member, the suggested drop-in fee is: $5 day / per person. Please put your money in the yellow bullet next to the trail sign at the beginning of the trails.
Completed forms and donations can be mailed to:
Skmana Ski and Snowshoe Club
c/o Dave Winfield
PO Box 1630
Chase BC
V0E 1M0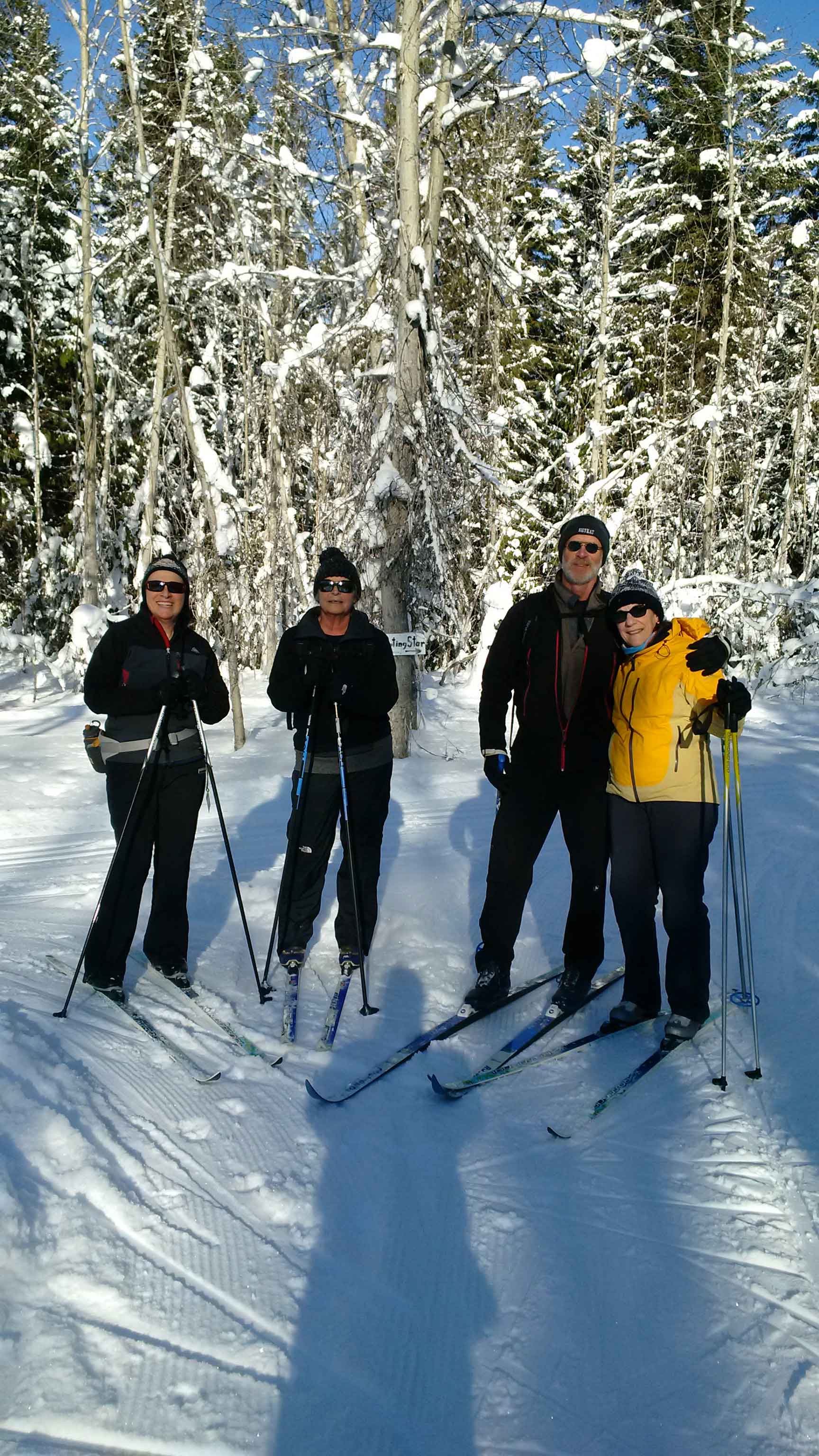 Want to Join The Club?
We need people for a wide variety of jobs, if you have a special skill and would like to volunteer your expertise, reach out to us on our contact page. We would love to have you on board!
Fundraising Coordinator – Includes everything from Corporate donation requests to bottle drives and silent auctions. This activity can be done anytime during the year. New ideas are welcome.
Trail Grooming – Includes operating snowmobiles and pulling grooming equipment as well moving snow manually and tree cutting and clipping. Generally trails need grooming 2 – 3 times per week, depending on snow conditions and new snow falls.
Activity Planner – Determines and organizes on hill activities, including advertising the events and attending as host.
Parade Decoration Crew – An annual one time event usually in November during Chase Christmas Activities.
Membership Drives & Processing – Responsible for advertising for new members as well as collecting enrollment forms and collecting fees.